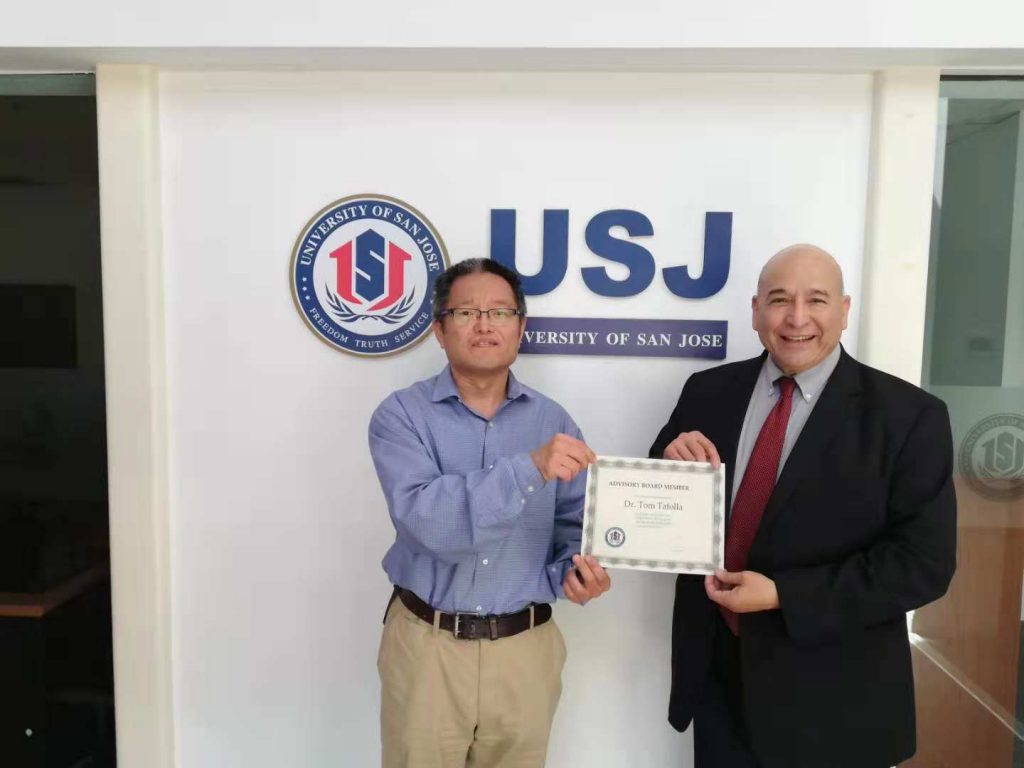 On October 26th, 2018, Professor Tafolla becomes the advisory board member of USJ. Vice President of USJ Mr. Bin Li awarded advisory board member certification to professor Tafolla.
Professor Tafolla has graduated with his J.D. from the University of San Francisco. His study emphasis was in the areas of educational psychology and the psychology of personality. Professor Tafolla received his Bachelor of Science (B.S.) degree in Psychology from Santa Clara University. Professor Tafolla was employed as an electromechanical product-packaging designer in Silicon Valley. He has extensive experience working in both R&D / product develop teams and in manufacturing operations he then worked as a legal researcher/law clerk for various small law firms in the San Francisco Bay Area. Professor Tafolla's professional experience is based primarily in Silicon Valley high technology companies where he provides legal support to corporate legal departments and executive management.
Professor Tafolla is looking forward to working with USJ to create a better academic environment, cultivate higher-end talents, and create a newer, stronger and better world.