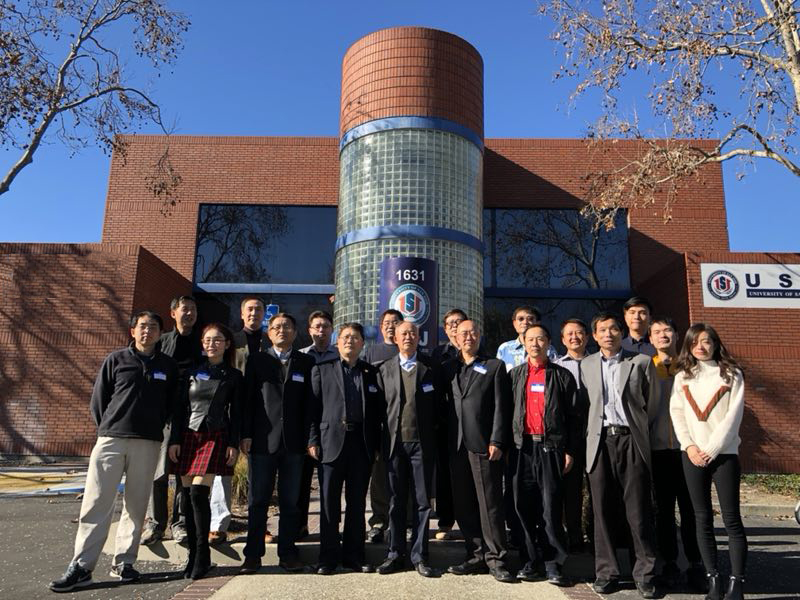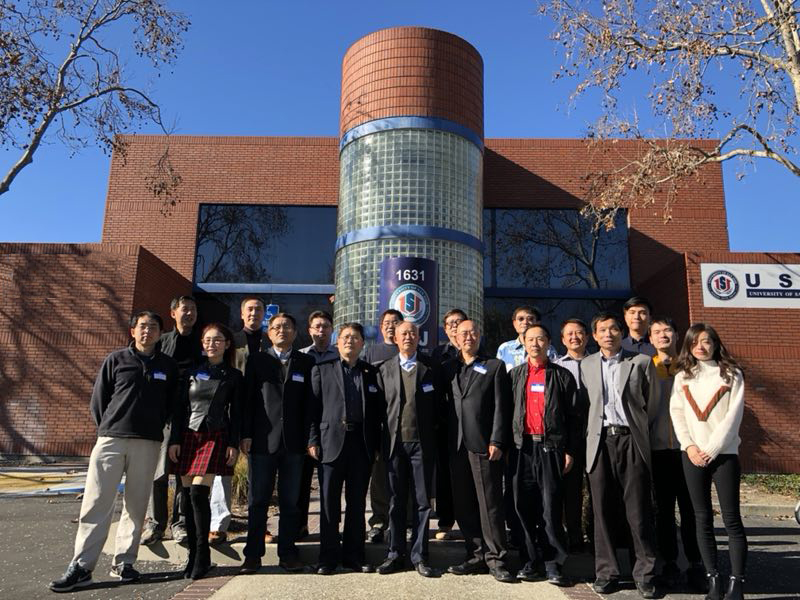 February 17, 2018, "The Third USJ Educational Annual Forum and The Ninth Innovation Forum of CDSV " was successfully held in USJ. In recognition of the support from the community and advisory counselors, USJ (University of San Jose, www.usjus.org) hosted the event.This event consists of three parts: USJ Distinguished Guests Lecture,USJ Round-Table Conference, and USJ New Year Reception.
Distinguished Tsinghua alumnus, Former Deputy Secretary-General of Sichuan Provincial Committee Jiajin Yan attended the meeting and gave the keynote speech . USJ Vice President Dr. Bin Li presided the meeting.
USJ's professors gave the excellent lecture topics which included the following topics:
1)"Quantum Artificial Intelligence" Dr. Jay ,Vice President Of USJ
2)"Big data perspective of consumer behavior" Dr.Eric, USJ Adviser ,Big Data Scientist
3)"Big data data management" Director Victor ,Executive Dean of School of Big Data of USJ
4) "Autonomous SuperMarket" ,Director Andy Tian , Director of Lab of Deep Learning of USJ
5)"Self-marketing industry development" Dr.Claude Founder and President of USJ
This event was splendid, and made the great success.