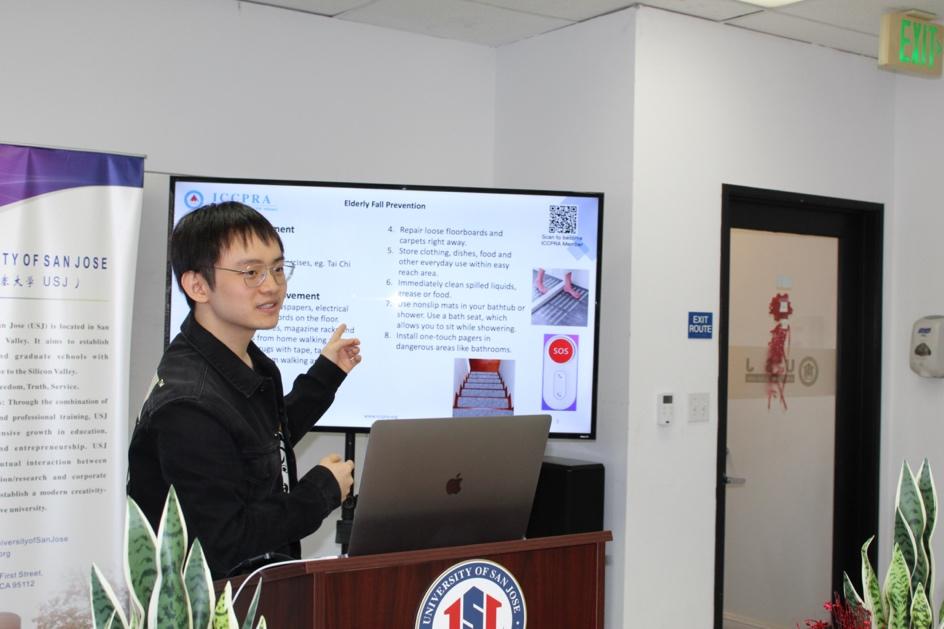 On the afternoon of October 30, 2022 (PDT), "ICCPRA Community Philanthropy Series Lecture (III)" and The Third Class of American Red Cross CPR Training was Successfully held in University of San Jose campus in California and Salvation Army Church in Arizona connecting through Zoom.
ICCPRA International Community Philanthropy Industry Specialist Nancy Gao introduced heat exhaustion and heat stroke in a high temperature environment. 
Dr. Okobia, a special guest of ICCPRA, gave an in-depth explanation of the first aid methods in high temperature environments.
ICCPRA International Community Philanthropy Industry Executive Specialist, American Red Cross CPR Instructor Kenny Miao explained "Prevention and Rescue of Elderly Falls" and "Principles of Emergency Treatment of Sports Injuries
USJ instructor, and American Red Cross certified instructor Jose Isidro taught American Red Cross CPR/AED/First Aid courses.
School of ICCPRA of USJ is an innovative international college founded by USJ which is the 501C (3) NGO, and cultivating the talents of integration between industry and education in the philanthropy industry. By creating a teaching model of "Degree Improvement, Talent Development, and Enterprise Operations", SICCPRA aims to compound high-level talents with MBA degrees, proficiency in CPR technology and efficient operation of ICCPRA management for the international community.
For more information on preventing falls for the elderly, the three steps of first aid for heatstroke and heatstroke, how to rescue from chocking, or other slides, videos and photos related to the content of today's lecture, please scan the QR code below and leave your email, we will send the materials to you.