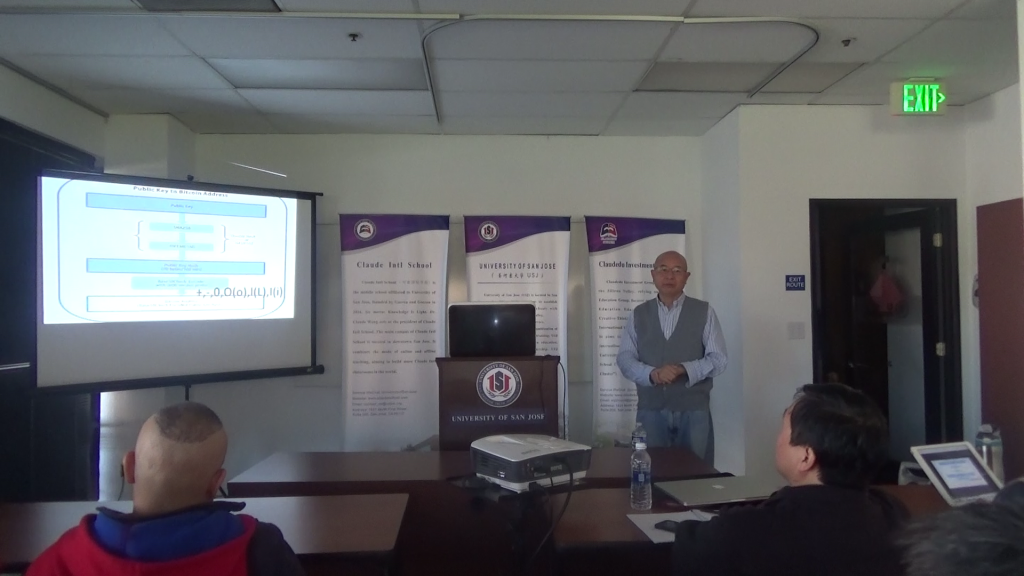 Internet "B": Bitcoin and Blockchain Lecture successfully held on Jan 28th, 2018
Topic
Internet "B": Bitcoin and Blockchain
Lecturer
Jay Zou: Ph.D. in materials science and computational simulation, self-taught C++/Java professional. Studied AI 20 years ago. A newly believer in Bitcoin and Blockchain. Building cloud-based Web applications.
Introduction
Brief description of fundamentals of Internet and difference between Web and Blockchain. Then focus on the building blocks of Bitcoin and Blockchain and the lessons learned. Finally looking ahead to challenges and potentials of Internet "B".
Time & Location
Date: 1/28/2018
Time: 14:00-16:00 pst 1/28/2018
Location:University of San Jose(1631 North 1st Street S200, San Jose, CA95112)