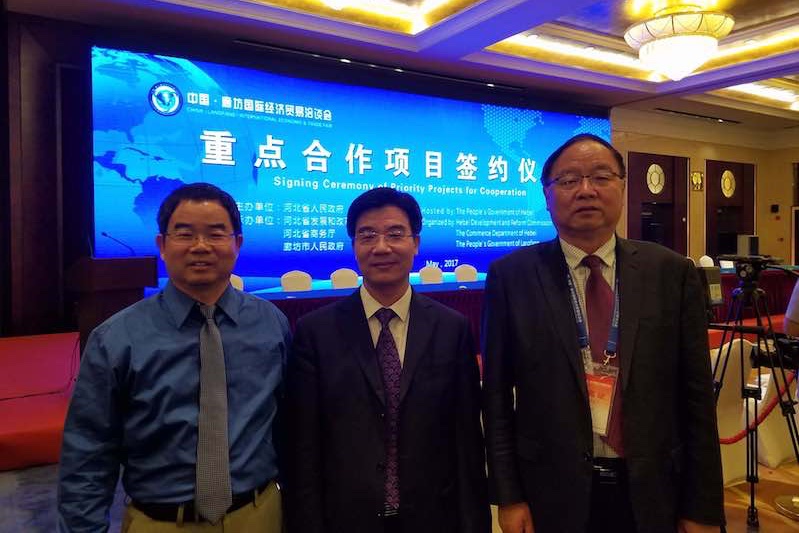 In the "2017 China • Langfang International Trade Fair", University of San Jose (USJ) and Hebei Hengshui High School signed a cooperation agreement. Dr. Jay, Vice-Chancellor of San Jose University, attended the signing ceremony.
The main contents of this cooperation include the "International Education Base of Hengshui High School (USJ) at Silicon Valley", "International Education Base of USJ (Hengshui High School)", the summer camp at USJ,  "Hengshui High School International Cultural Festival" and "Future School Development Forum" and other international academic exchange activities.
Through the joint work of the two sides, we will use the  education resources from USJ to improve the education effectiveness in Hebei Hengshui High School and enhance the exchange interaction between the two schools to carry out international education cooperation. Let us hope that the cooperation between the two sides to achieve fruitful results, boost the development of China's education reform!