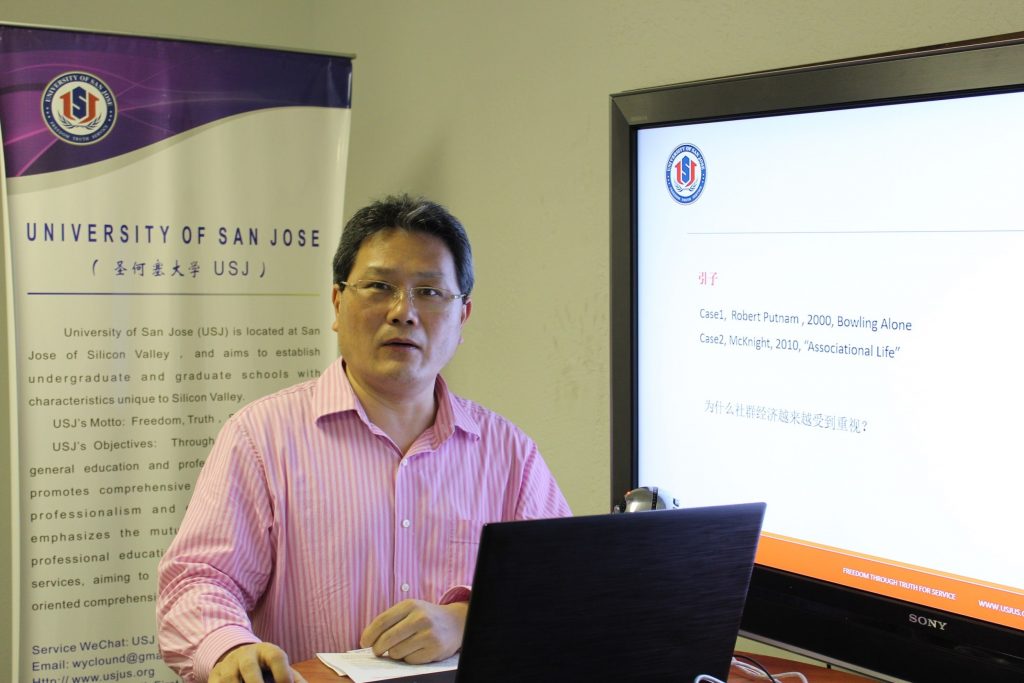 On June 5, 2019, the USJEdu PDA 2019 "The First Sino-American Incubator Cooperation Conference" was successfully held at the University of San Jose (USJ) in San Jose, Silicon Valley. The event was broadcast live, and the five cities of Silicon Valley, Chengdu, Xi'an, Rizhao and Nanjing were held simultaneously. More than 200 people from home and abroad, university teachers and students attended the conference.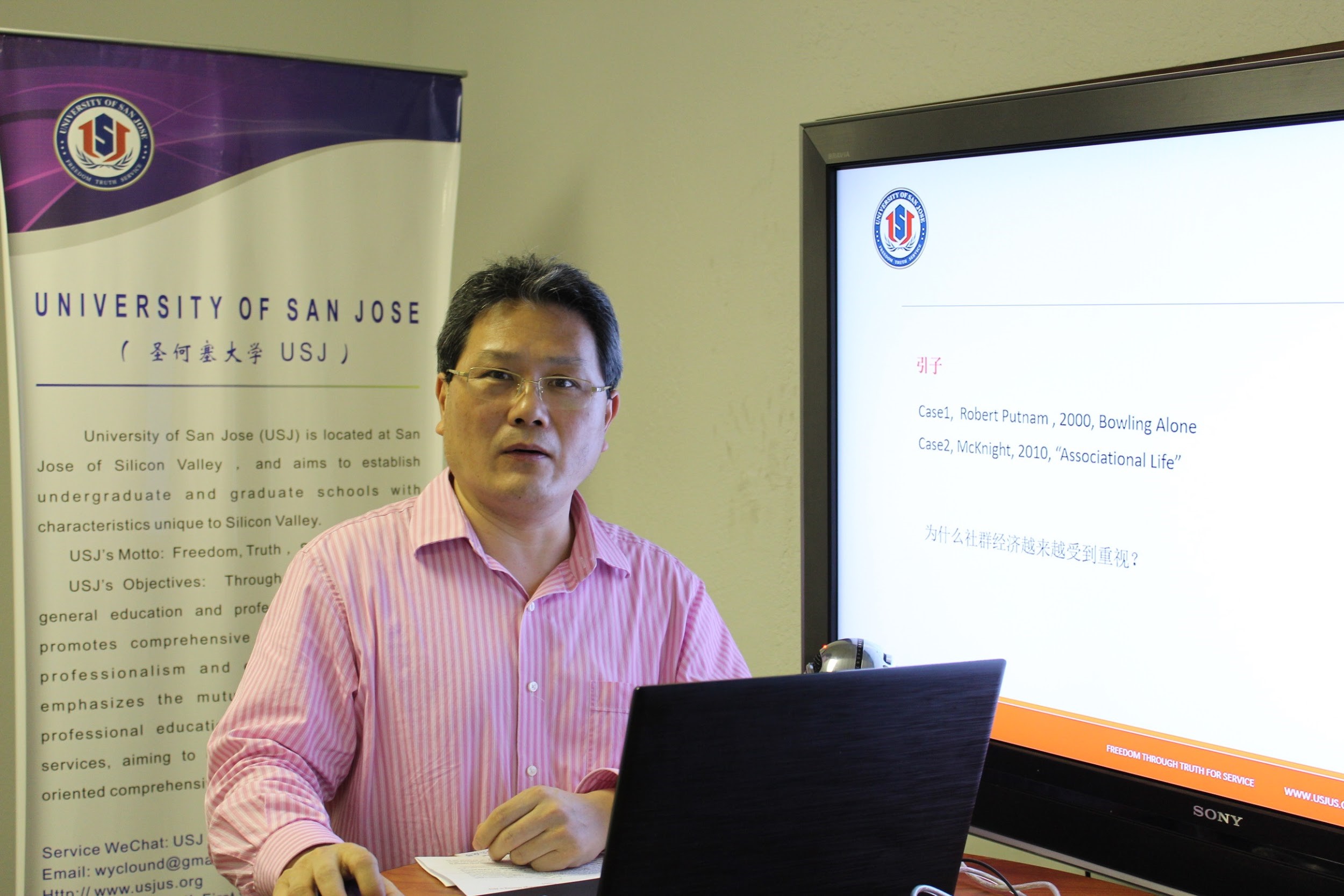 At this conference, USJ President Claude Wang gave a lecture on "Industrial Development of the Community Economy".
Professor Tom Tafolla, Vice President of USJ, gave a lecture on "Management of Silicon Valley Incubators".

Mrs. Balgan Rhymes, a famous entrepreneur in Silicon Valley, made "Silicon Valley Talent Acceleration." lecture on Introduction of Talent Training Program.
The event was a complete success!
It is reported that the USJEdu PDA 2019 "China-US Incubator Cooperation (Series) Exchange Meeting" will be held one after another, so stay tuned!